Enjoy Korean BBQ in High Style
First restaurant in Prague in which you can enjoy Korean BBQ in a luxurious interior.
We missed having a Korean restaurant in Prague which served excellent food in a great environment.
That's why we decided to put together tasty family recipes with a European style interior. We brought the necessary BBQ equipment from Korea.
In November 2016 we opened Yuniku Charcoal BBQ restaurant.
Each table in Yuniku Charcoal BBQ has its own grill and a cooker hood thanks to which you will be able to enjoy the taste and atmosphere of a true BBQ but without the smoke seeping into your clothes.
BBQ is a social event which you can enjoy with your friends, colleagues or loved ones. The basic dish for 2 people consists of 4 meat portions of your choice. 3 sauces and 7 side dishes of your choice are also included in the price. Our trained staff will gladly help you with your food choices. They will show you how to operate the grill and they will recommend the most suitable wine which goes best with the chosen dish. Prior to the BBQ, you can have a look into our dry-aging room and learn about the meat origin and its aging time.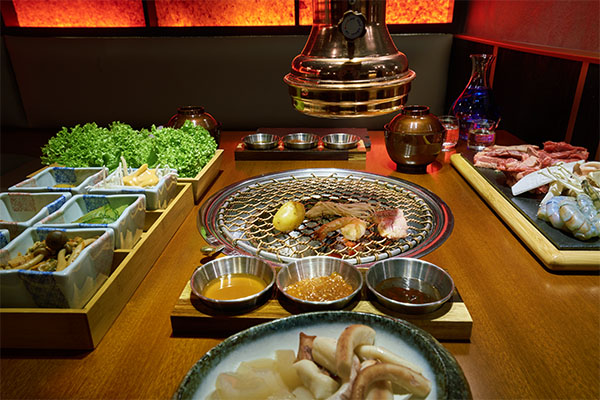 Meat
We import beef from Australia (wagyu) and the USA (rib eye, flank). The meat is then dry-aged in our own refrigerator for min. 1 month. We buy pork and duck from Czech farmers and our head chef will always gladly tell you about the origins of our meat.
Show all